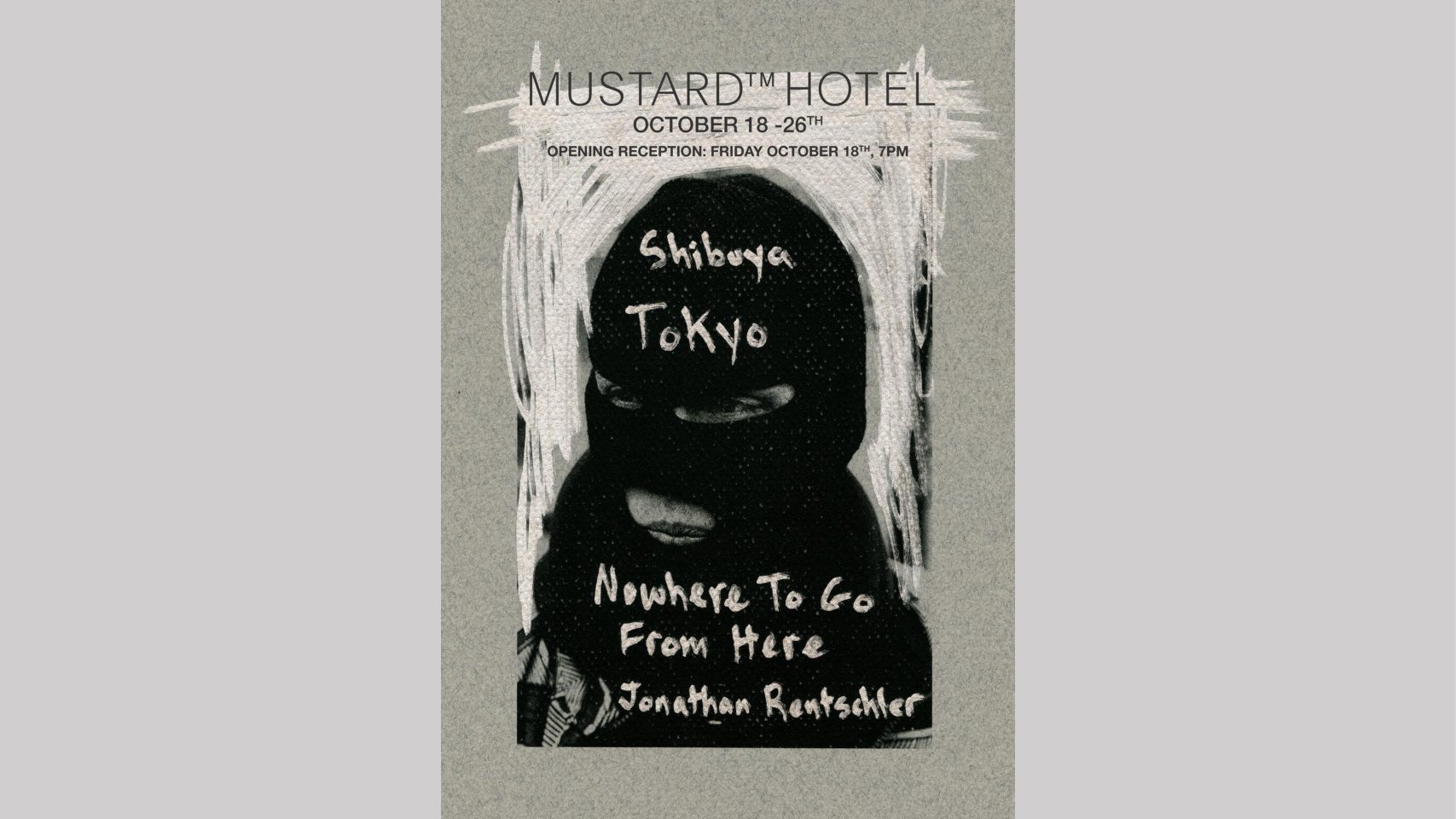 Jonathan Rentschler "Nowhere To Go From Here"
10/18-10/26
Jonathan Rentschler
Nowhere To Go From Here
Mustard Hotel, Shibuya, Tokyo
October 18-26th, 2019
Opening Reception: Friday October 18th 7pm-10pm
渋谷ブリッジ B棟, 1-chōme-29-3 Higashi, Shibuya City, Tōkyō-to 150-0011, Japan
About the Exhibition
Displaying both large format pigment prints and hundreds of Xerox prints in the form of collages, Nowhere To Go From Here, Rentschler's first solo exhibition in Japan, showcases his very personal approach to photography, developed in part from always carrying a small point-and-shoot camera with him. As one continuous body of work, the exhibit spans the 4 years he spent at LOVE Park in Philadelphia as a local, as well as the time after the plaza's redevelopment in 2016, and a broad range of people and places he has come upon during his travels and his relocation to New York in 2018. Through the vast array of images, which include skaters, police, friends, fights, injuries, paraphernalia, outcasts, and so on, reoccurring themes of a life lived on the fringe of society become apparent.
About LOVE Park
LOVE Park (1965-2016), also known as John F. Kennedy Plaza, was located in the center of Philadelphia. Architect Vincent Kling drafted the mid-century urban design, which was then implemented by city planner Edmund Bacon. Although it was not designed for skateboarding, the plaza was host to a wave of skateboarders who first discovered its granite expanses as early as the 1980s. It was raised to global renown in the late '90s with a surge of media coverage. Today, LOVE Park is remembered as one of the foremost landmarks of street skateboarding.
About the Artist
Jonathan Rentschler, born Reading, PA(USA) in 1985, is an American photographer who lives and works in New York City. After graduating from Temple University(Philadelphia, PA), Rentschler began making photographs of his experiences skateboarding at LOVE Park. Adopting a very personal approach to documentary photography, Rentschler shows an insider perspective of the community of skaters and park dwellers that congregated at the infamous urban plaza. The body of photographs created at the plaza, were developed into his first book, LOVE, which was published by Paradigm in 2017. To accompany the book, Rentschler also filmed and directed a short film about the final months of LOVE Park's existence, which received a Staff Pick from Vimeo and has been screened internationally at film festivals. He was the Marketing Director and a co-owner of Paradigm Publishing from 2017 until 2019. His photographs have focused on community, youth culture, policing, urban redevelopment, and loss.