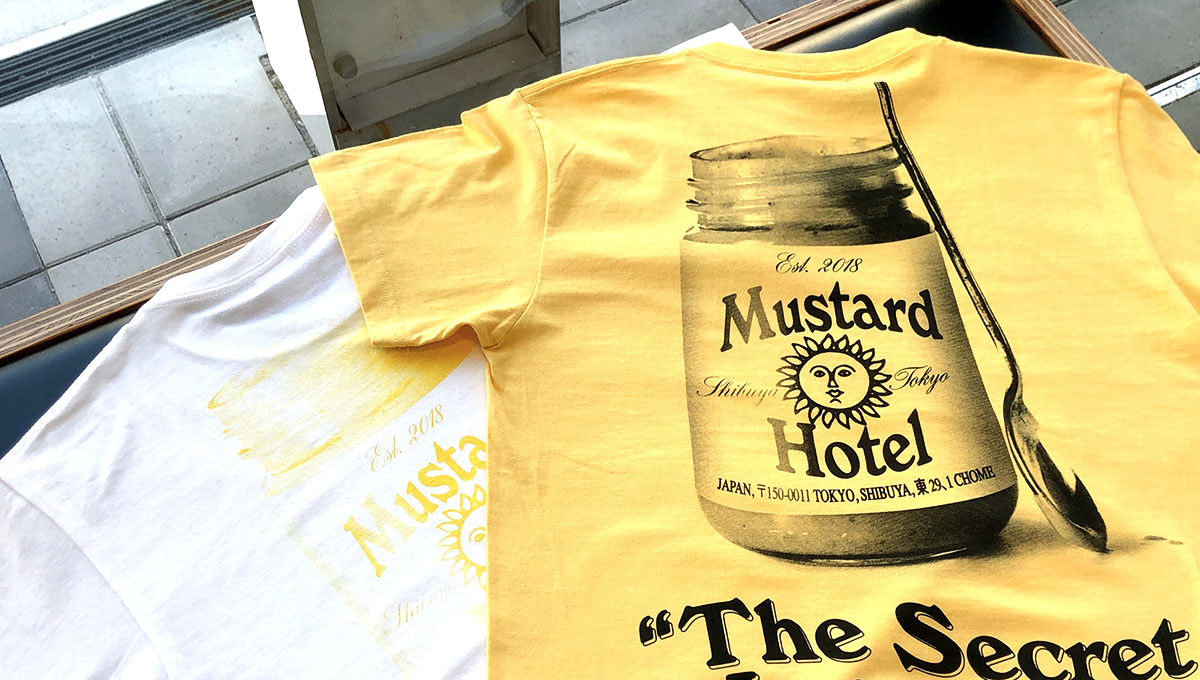 TOBY EVANS
With a distinct attitude to design, Toby has worked with industry defying brands and platforms coming out of London in recent years such as Boiler Room, Palace Skateboards and Bleach as well as art directing Adidas Originals to the birth of Superimpose. His creative footprint is visible all over east London, helping shape the cultural hub of Dalston.
After co-founding Superimpose with partner Ollie Olanipekun, the new world agency has been tearing down traditional frameworks in the creative industry and setting the world alight with standout activations such as 747WarehouseSt and Swindled, sparking national movements and garnering cult agency status.
He designed exclusive T-shirt for MUSTARD HOTEL.
ロンドンの新進気鋭クリエイティブスタジオ、
SUPERIMPOSE の
TOBY
 EVANSです。
スタジオとしては 、HERMES、BURBERRY、DOVER STREET MARKET、BAPE、ADIDAS EU、
と錚々たる並びをクライアントに持ち
個人としては、PALACE SKATEBOARD や BOILER ROOM にデザイン提供を行なっている
現代のトレンドを作っているクリエイターの1人である。
MUSTARD HOTEL SHIBUYAでは限定のTシャツを制作。